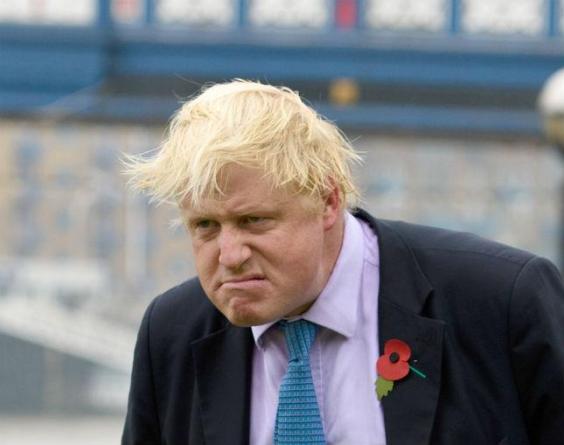 Boris Johnson is in a bad place. Not Uxbridge, but the former Mayor seems to have lost the support from within his own party that gave him a special status among the Westminster elite. Despite large crowds being expected for his 'Chuck Chequers' rally this week in Birmingham, BoJo has endured a torrent of typically polite but thinly veiled criticism from his fellow Conservatives, with both Alan Duncan and Philip Hammond aiming their fire at the most recognisable of British politicians.
Boris has always been known for his fiery and controversial choice of words and general persona. As a journalist, he was hugely successful in bringing a crowd to his writings, which backed his confidence to stand for Parliament. As editor of the Spectator, Johnson brought the magazine to record sales and hired the equally visceral columnist Rod Liddle, while also writing some editorials himself which his critics have always brought to the fore of their arguments that Boris is a High Tory with colonial views. Boris also still holds his weekly Telegraph column every Monday, which he has employed to launch particularly patriotic and Churchillian attacks on Theresa May's Brexit ambitions. This was also famously the platform in which Boris first backed Vote Leave in prose, writing up two different columns, one for Remain and another for Leave, much to the amusement of those who thought the tactic was a ploy to get into Downing Street and to the dismay about the piece chosen for those inside the famous black door.
Although the myriad of columns and editorials have gained a large following both inside and out of the Westminster bubble, many of his old compatriots may be trying to distance themselves from the former Mayor, who's bravado and light-hearted approach to the job made him a popular figure for visitors to the city. Philip Hammond has now accused Boris of being incapable of 'grown up' politics, whatever that may be at this time of self-centred bickering and infighting over our favourite B-word, which we will see much more of this week as many Tory grassroots take the Prime Minister to task over her Chequers proposal. Alan Duncan, who worked under Johnson at the Foreign Office, with whom Boris has always had a topsy-turvy relationship, last week said that 'publicity is his cocaine' and before this said that the man who John Major always distrusted and barred from being an MP, was 'never fit to govern.' Theresa May described his 'suicide vest' description Chequers a 'completely unacceptable' language. These renewed attacks could easily stop his obvious ambitions from becoming a reality.
Despite this large recent condemnation, Boris has always divided opinion within his own party. After David Cameron's swift resignation on the morning of 24th June 2016, a group of moderates formed an 'ABB' WhatsApp group, which stood for 'Anyone But Boris.' The eventual leadership was such a shambles that they were not needed as Michael Gove caused enough trouble in the end, but the animosity was clear for all to see. If a leadership challenge is held next year, a similar group could easily be formed, to almost certainly fatal affect. The privilege of BoJo's upbringing at public school, Oxford PPE and the Bullingdon Club have always pictured him as a rowdy and out of touch old Etonian among many, while others see him as a lively character who really does understand their concerns while making them laugh as well.
Inside Westminster, Johnson is a Marmite figure. A group of dedicated disciples will campaign for him wholeheartedly if given half a chance, as shown in the raw emotion in the hall of St Ermin's Hotel in 2016 after Gove brought out the dagger. Some others will also quietly bring out the ammunition of lobbying to bar the gates of No10 and keep Boris Johnson out. The latter group seem to have grown in recent weeks and months, as the Blonde Buffoon loses that previously so effective charm and touch.