Birmingham Symphony Hall hasn't been exactly packed to the seams today, as many speakers have failed to draw a significant crowd to their speeches. Brandon Lewis, above, had only a handful at his 'Challenge the Chairman' event, taking place alongside the hugely popular Jacob Rees-Mogg fringe event.
Esther McVey  got little support for her slot, with the top two upper galleries completely empty:
The secetary of state for Digital, Culture, Media and also Sport, Jeremy Wright, failed as well to draw a significant following.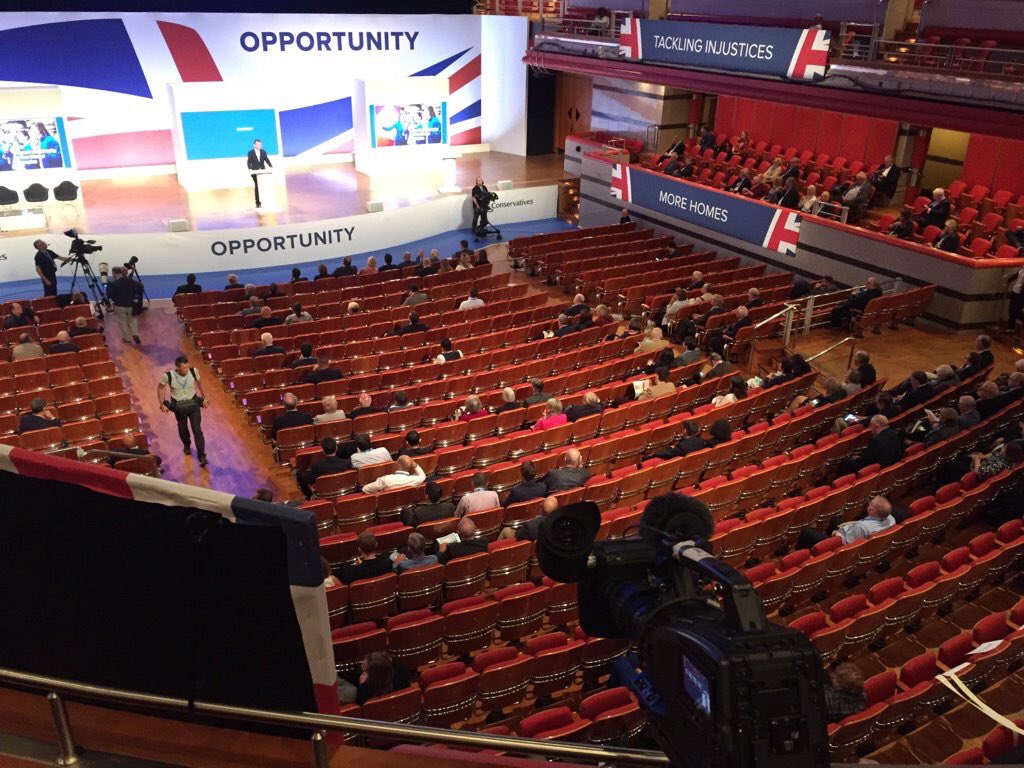 The fringe events are proving very popular, Gerry believes…